Work in an office that's not an office.
It's a house.
When you run a business, where you work says a lot about who you are. The Beaubien House offers a unique work environment, like-minded tenants, and a little piece of Detroit history - all steps from everything the city has to offer. It's the anti-corporate-cubical-farm office.
We offer office spaces for multi-employee companies, single desk offices, and desks in an open, shared workspace. Each floor has a kitchenette and all tenants have access to a shared courtyard and front parlour for entertaining, working, or relaxing.
Media:
"The Beaubien House converts into new coworking space."
http://detroit.curbed.com/2017/4/20/15369474/beaubien-house-coworking-space
Beaubien House to Lease Co-Working Space
http://www.dbusiness.com/daily-news/Annual-2017/Beaubien-House-to-Lease-Co-Working-Space/
Location
553 East Jefferson Avenue
Detroit, Michigan
48226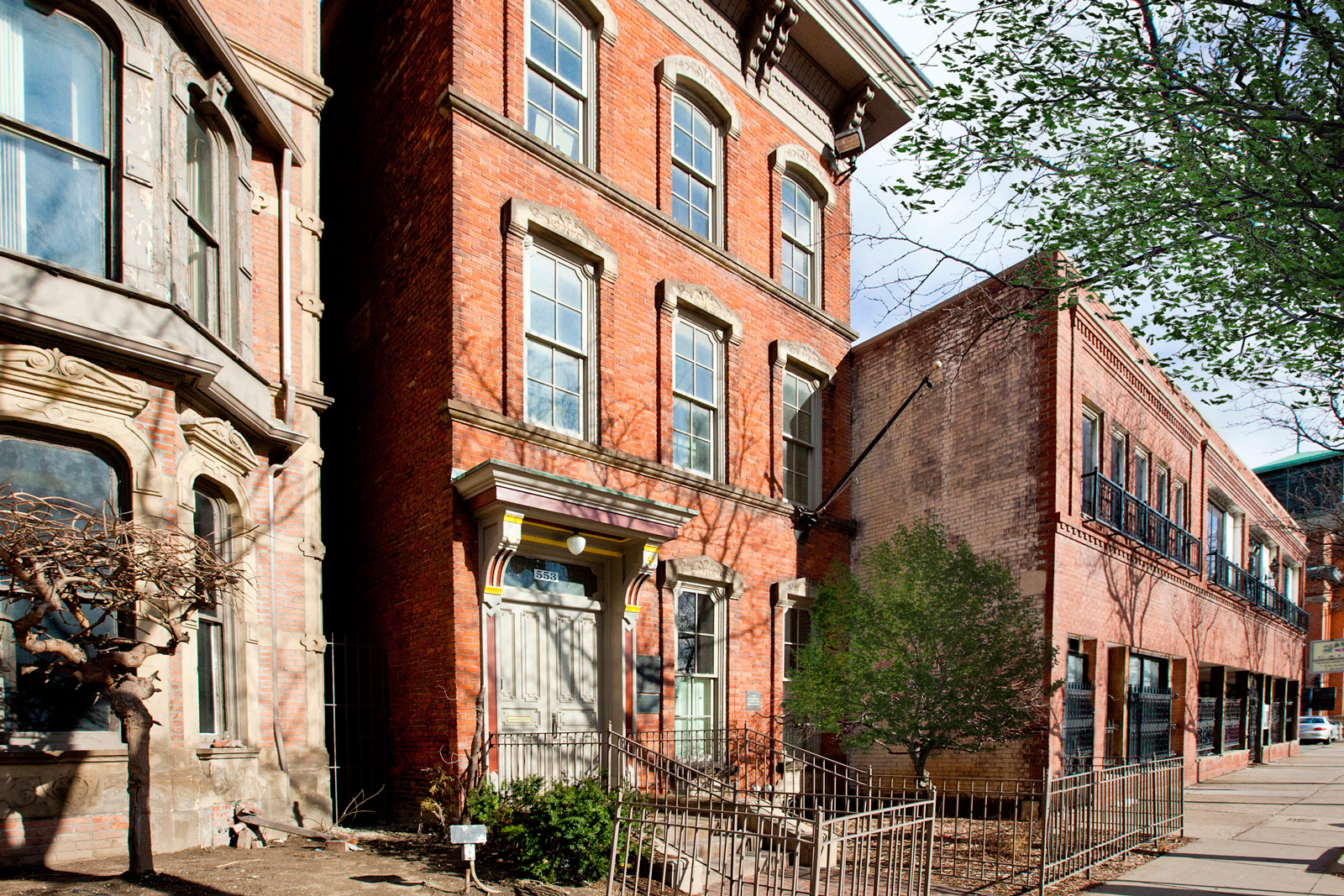 AMENITIES
- Pricing includes all utilities and fiber wifi.
- Kitchenettes
- Outdoor courtyard
- Parlour Space for entertaining clients or working
- Parking in gated lot available for $100/month
Events
The Beaubien House is not just a great place to work. It's a great place to host your next private event too!
Our common space on the first floor is available for small, private events at competitive prices.
Contact us if you are interested in hosting your next event with us.
GALLERY
Where you work can be fun. Where you work can be beautiful. Where you work can expand your world.
The Beaubien House activates its front parlor with art exhibitions from local artists. We provide the space, they make it engaging.
Check here for current and upcoming exhibitions.
Interested in purchasing some art? Contact us!
The Beaubien House
553 East Jefferson
Detroit, MI 48226

Contact Us
Please reach out to us for more information about leasing a space, to arrange a walk-through, or about hosting an event at the Beaubien House.